As well as analogue tape, at Greatbear we also migrate digital tape to digital files. Digital media has become synonymous with the everyday consumption of information in the 21st century. Yet it may come as a surprise for people to encounter digital tape when we are so comfortable with the seemingly formless circulation of digital information on computers, at the cinema, on televisions, smartphones, tablets and other forms of mobile media. It is important to remember that digital information has a long history, and it doesn't need to be binary or electronic – abacuses, Morse code and Braille are all examples of digital systems.
Digital Betacam tapes were launched in 1993 and superseded both Betacam and Betacam SP. Betacam remains the main acquisition and delivery format for broadcasting because there is very little compression on the tape. It is a very reliable format because it has a tried and tested mature transport mechanism.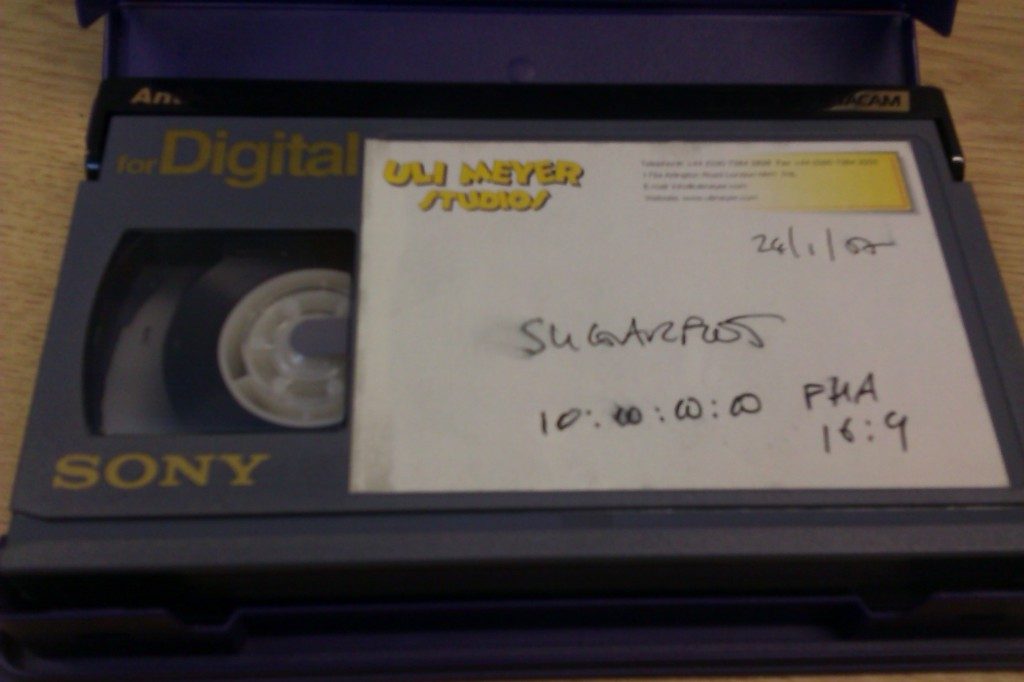 While Digital Betacam is a current broadcast format, technology will inevitably move on – there is often a 10 year lifespan for broadcast media, as the parent company (SONY in this case) will cease to support the playing machines through selling spare parts.
We were sent some Digital Betacam tapes by Uli Meyer Animation Studios who are based in London. Uli Meyer make 3 and 2 D commercials, long and short films and TV commercials. 5-10 years ago the company would have had Digital Betacam machines, but as technology develops it becomes harder to justify keeping machines that can take up a lot of physical space.
Workflow in broadcasting is also becoming increasingly 'tape less', making digital tape formats surplus to requirements. Another issue facing the Digital Betacam is that it records information in Standard Definition format. With broadcasters using High Definition only, the need to transfer digital information in line with contemporary technological requirements is imperative for large parts of industry.